June & July 2023 Event Calendar
19 Jun 2023
Looking to fill your social calendar? We've got the rundown on what to do this summer season.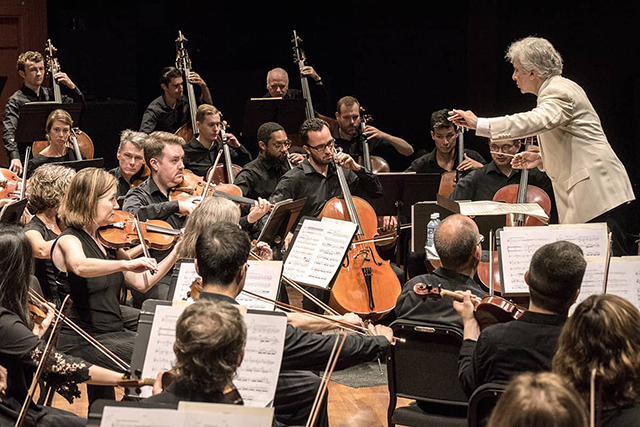 Colorado Music Festival
June 29 – Aug. 6
Showcasing over 42 principal players, the Festival Orchestra is comprised of exceptional national and international musicians. Under the baton of Music Director Peter Oundjian, this all-star orchestra treks to the base of the iconic Flatirons every summer to create what is truly a world-class classical music experience. The musicians represent 44 orchestras from 23 states, 4 provinces and 3 countries. Ticket prices and showtimes vary. Chautauqua Auditorium. coloradomusicfestival.org
Beer Here! Brewing the New West
April 4 – Sept. 3
Join us at the Museum of Boulder for a series of happy hours with local breweries! Each event will be held in the new Beer Here! exhibit in the main gallery and will include:
– A beer flight tasting provided by the local brewery
– A food pairing consisting of light appetizers
– Information from the brewery on their products and history with on-site representatives
– Access to the Beer Here! exhibit at the Museum of Boulder.
Beer Here! will feature stories from the past, present and future, as well as more than 160 authentic artifacts from Colorado's beer and brewing history, connecting time periods. $15. 5-7pm. museumofboulder.org/exhibit
Ascent: A Boulder Soundwalk
March 17 – Sept. 4
Experience music as never before with Ascent: A Boulder Soundwalk, an interactive sound installation composed by Divya Maus and performed by Ars Nova Singers. Installed in Boulder's Scott Carpenter Park, this active and immersive nature concert invites listeners to move with the music as they explore the sonic landscape on a self-guided soundwalk. Discover each vibrant musical piece in turn as you venture throughout the park. Bring your sense of curiosity and adventure—along with some good walking shoes. Free. Scott Carpenter Park. 7am daily. arsnovasingers.org
Solo Show: Mark Risius
May 3 – June 11
The Wine Bar at R Gallery exhibits the unique and intricate paintings of Mark Risius. Art was Risius' first creative outlet throughout grade school, with a particular love of drawing cats and kittens with pencil. Risius was recently inspired to do something more constructive with his art, and so was born the idea of cutting up paintings into strips and remounting these over one of his custom-made frames. "The Woven Collection" is a wholly unique style of oils on canvas which exists nowhere else in the world. Free. Sunday and Monday, 11am-6pm; Tuesday through Saturday, 11am-9pm. R Gallery + Wine Bar. rgallery.art
The Boulder Stroke and Stride Series
June 1 – Aug. 8
The Boulder Stroke and Stride enters its 22nd season and offers Boulder area athletes a fun one-lap 750-meter swim or two-lap 1,500-meter swim in Boulder Reservoir, followed by a 5k run on the reservoir dam throughout the summer. With 250–400 participants every week, many participants make their open-water swimming debut in the beginner-friendly Stroke & Stride 750-meter event, while more seasoned athletes get the thrill of starting alongside some of the top athletes in the world in the 1,500-meter swim. Live timing, great post-race food, a beanie for 6-pack entries and series prizes are just the beginning! Entry fees range from $30-$200. Boulder Reservoir. 6pm.
withoutlimits.co/stroke-stride-series
Indie Folk With West End Junction Live at BOCO Cider
June 10
West End Junction is a St. Louis-based indie folk duo. Known for their uplifting and thought-provoking songwriting, the pair released their first full-length album in March 2023. They are thrilled to be taking their music on the road this summer. No cover. BOCO Cider. 6-8pm. bococider.com
Out Boulder County's Annual Boulder Pride Festival
June 11
The day will be jam-packed with activities, amazing community partners sharing information, and Pride merchandise galore from Out Boulder County and other wonderful vendors. Find jewelry from talented artists, photo booths, giveaways all over the park and multiple activities in the Health and Wellness Area and the Youth and Family Area. Free. 11:30am-5pm. Boulder Central Park. outboulder.org/pride
Colorado Shakespeare Festival
June 11 – Aug. 13
The Colorado Shakespeare Festival is a professional theatre company in association with the University of Colorado Boulder. Since 1958, the festival has celebrated and explored Shakespeare and his continuing influence and vitality through productions of superior artistic quality, education and community engagement. This year's performances include Much Ado About Nothing, The Winter's Tale, King Lear and One Man, Two Guvnors. Ticket prices and showtimes vary. Mary Rippon Outdoor Theatre and Roe Green Theatre. cupresents.org
Live From the Hill 2023: Block Party
June 30 & July 29
Celebrate the return of community with two Hill block parties this summer. Hosted by The Hill Merchant Association with support from Visit Boulder, Boulder Arts + Culture, The Sink, Cafe Aion, Sushi Hana, Peckish and Nigh Boulder. Free. Event times vary. Hill Event Street. thehillboulder.com
1940s Ball
June 17
Get into the swing of all things 1940s with the 13th 1940s Ball, featuring music, re-enactors, displays of World War II airplanes and other vehicles, as well as food, contests and dancing. Polynesian dancers will greet you with leis and ukulele music when you enter—the theme is sailing the South Seas. Dance under the stars, around vintage airplanes and vehicles and join the conga line. Enter the replica of Rick's Café American—even play a real game of roulette. Then walk down Victory Street under a canopy of lights and enjoy an exhilarating airshow overhead. And you can visit a 1940s drive-in movie theater. Buy vintage 1940s clothing—who knows, you might be selected to enter and win the vintage attire contest. Prices range from $79-$250. 4:15pm-12:45am. Boulder Municipal Airport. 1940sball.org/summer-ball
Boulder Comedy Show
June 4 – July 16
The Boulder Comedy Show is the longest-running weekly comedy show in Boulder and was established in 2013 by local comedian and CU alumnus, Brent Gill, a nationally touring comedian, Comedy Works headliner and featured performer on Viceland and the BBC. The Boulder Comedy Show has been voted "The Best Comedy Show in Boulder" by the Denver Westword for 5 years running. The comedians are some of the best working comics in the industry today and the headliners have been seen on Netflix, Comedy Central, HBO, Showtime, Fallon, Colbert, Letterman, Kimmel, MTV and everything in between. Tickets are $20. 7pm. Rayback Collective. bouldercomedyshow.com
Black Opry Revue
June 18
Black Opry is a home for Black artists and Black fans of country, blues, folk and Americana music. Country music has been made by and loved by Black people since its conception. For just as long, they have been overlooked and disregarded in the genre by fans and executives. Black Opry wants to change that. They invite you to discover, support and enjoy the Black artists that make magic in this space. The Black Opry Revue showcases the diversity in sound and stories that Black artists offer to these genres. Prices vary. 7-9:30pm. eTown Hall. etown.org
Sunday Community Meditation
June 4–July 30
This offering is a time for the community to come together and deepen their practice, with an extended session of sitting and walking meditation. Free (donations appreciated). Every Sunday. 9am-12pm. Boulder Shambhala Center. boulder.shambhala.org
Coffee & Classics
June 25 & July 30
Fuelfed Coffee & Classics is a focused gathering for classic European car enthusiasts to share their passion, not a juried car show. This event is not about your leased Italian supercar, but rather about driving your European classic as it was meant to be driven. From Aston to Zagato, Alfa to VW, it doesn't matter, just drive it. Free. 8-10am. Pearl & 8th. fuelfed.wordpress.com
Bands on the Bricks
June 21 – Aug. 2
From rock to reggae and everything in between, Bands on the Bricks is Boulder County's premier outdoor summer concert series taking place in the heart of the city on the bricks of the one-and-only Pearl Street Mall. A not-to-be-missed summer tradition, the 2022 season includes 8 weeks of free concerts. Enjoy performances from the best local musicians along the front range while dancing under the stars. Free. 5-9pm. 1300 Block of Pearl Street. boulderdowntown.com
Boulder Market
July 1 & 2
The 21st annual Boulder Market is Boulder's Premier Open Air Marketplace. At the market, you will find a vast array of vendors featuring affordable visual art, high-quality handmade items and unique treasures sold by a plethora of local merchants. You will have the opportunity to meet and talk with the artists, enjoy a live musical performance and entertain your family. There will also be the Shakedown Street vendor village, featuring a live concert at the market from the acoustic guitar master, Derek Demuth. Free. 9am-4pm. Boulder High School.
coloradoevents.org
Chautauqua 125th Birthday Bash
July 8
Save the date for the Colorado Chautauqua's 125th Anniversary, featuring a community festival with live music, tours, food trucks, games, historic exhibits and public art, as well as a special concert in Chautauqua's iconic 125-year-old Auditorium. Free. 1-6pm. Colorado Chautauqua National Historic Landmark. chautauqua.com
Boulder Environmental/Nature/ Outdoors Film Festival
July 13 – July 16
The event will feature the best narrative, documentary features and short films from around the globe and a post-screening Q&A with guests from film, science and outdoor sports enthusiasts. Ticket prices and showtimes vary. Dairy Arts Center. boulderenoff.org
Pearl Street Arts Fest
July 14–July 16
From whimsical and modern sculptures to traditional watercolors, oils and more, Pearl Street Arts Fest is a beautiful outdoor gallery nestled in the heart of downtown Boulder on the renowned Pearl Street Mall. Free. boulderdowntown.com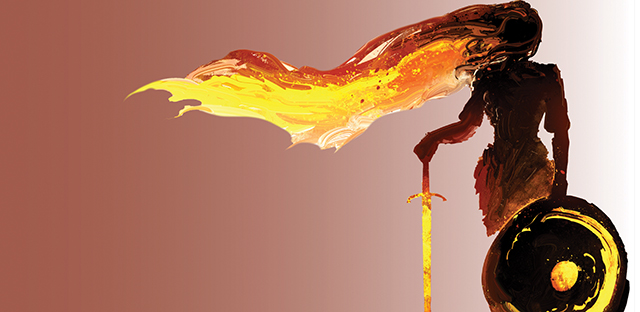 Opera in the Park 2023: Scenes From Der Ring
July 29
Boulder Opera presents an outdoor concert exploring scenes and arias from Der Ring des Nibelungen by Wagner. An outdoor concert will feature some of Boulder's most talented rising artists, performing classic arias and scenes from Das Rheingold, Die Walkure, Siegfried and Gotterdammerung. Witness Wagner's famous tetralogy in just two hours and a half and meet gods, giants, dwarfs, water maidens and valkyries. There will be a fenced beer garden and food trucks. Ticket prices vary. 7-9pm. Boulder Bandshell. boulderoperacompany.com
Frequent Flyers Aerial Dance Festival
July 30–Aug. 11
This year's faculty has been carefully chosen to take you on an amazing journey. Don't miss a truly unforgettable experience of airborne dance classes and performances. Scale new heights, meld your skills in a cauldron of new ideas and approaches and connect heaven and earth through breath, body and apparatus. Frequent Flyers Productions, Inc. frequentflyers.org