An Inspiring Arts Community
02 Aug 2023
How The New Local is building bridges across the Boulder art scene
By Lisa Van Horne » Photos by Bridget Dorr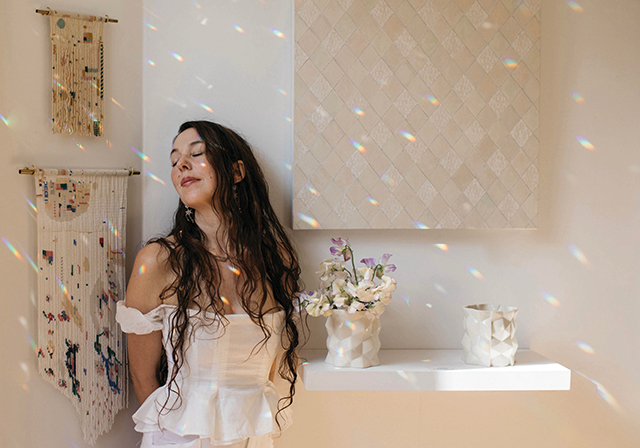 A self-proclaimed Boulder kid, Marie-Juliette Bird remembers a time when the city was a sleepy mountain town with a university culture. Much changed following Bird's childhood of frequenting Ballet Arts above Tom's Tavern, with growth spurred from an influx of tech companies, outdoor businesses, natural food organizations and renowned chefs and restauranteurs. Bird began to observe that this boom, coupled with inadequate arts funding and an undeveloped philanthropic culture, was causing a chasm to form—a disconnect between Boulder's long-time identity as one of the most creative cities in the country and the ability for artists to thrive in the area.
"Arts and culture are the soul of every community," says Bird. "We already have an incredibly talented population of creators. But what we need are more platforms of support and points of connection."
Enter The New Local, the nonprofit that Bird launched to bolster support for Boulder's arts culture as well as the financial empowerment of the creative women who embody it. An artist herself with a diverse background of creative endeavors, Bird was inspired to found The New Local by the collaborative spirit that she experienced when organizing a holiday art pop-up in the winter of 2019.
"Along my path, I always maintained a deep determination that there was a way to cultivate a financially successful life in the arts," says Bird. "That way ended up being together alongside my creative, supremely talented friends."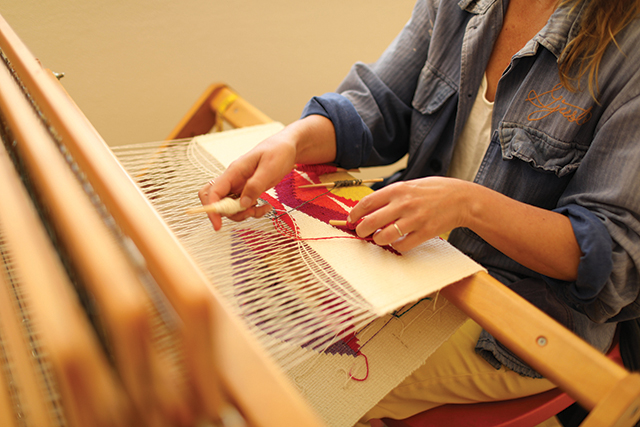 Bird notes that the collective of women creators she gathered shifted her perspective. She began to consider whether there was a systemic issue keeping women from being able to achieve successful creative careers and how she could help find a solution. This was the genesis of The New Local and its mission to thrive at the nexus of art and entrepreneurialism by championing exceptional local women creators while building bridges between these artists and the community.
"Maintaining a vibrant arts culture requires community support at a broad level, especially given the rising costs of living and real estate prices," says Bird. "We hope that our organization helps local businesses, corporations and individuals realize the value of Boulder's arts culture and spurs action to support it."
The New Local is located in the Montgomery House on Pearl Street's West End—a historic Queen Anne that dates back to the 1800s. It was secured through determination, grit and angel donor The Radical Waves Foundation. This gallery brims with the work of 60 talented women practicing their crafts across mediums, including jewelry, floral design, sculpture, ceramics, oil painting, leather, apothecary and more.
Calls for submissions are put out to the public on a recurring basis, and submissions are then juried for inclusion by a diverse team of experts. The New Local likewise hosts daily workshops, classes and events—many of which spill over to the organization's expansion, The Annex, down the street—to further the reach and impact of its educational programs. In addition, The New Local rents private studios to six artists per year, increasing the availability of affordable working space for creatives downtown.
Collaborations across the community to champion the arts are central to The New Local mission. Just a few of these partnerships include a scholarship program with Boulder Valley School District to broaden the reach of The New Local artistic programming to vulnerable children; an initiative with Create Boulder to infuse millions of arts-designated dollars into the local economy; an upcoming fall residency for El Centro Amistad, which uplifts Latine women and families through the arts; upcoming mini-workshops free to the public on The New Local lawn with Downtown Boulder Partnership; and inclusion in Historic Boulder's "Haunted Mansions" tour in October.
For Bird, The New Local is a manifestation of her dual love for Boulder and her quest to foster an inspiring arts community.
"I love contributing to the cultural landscape of my hometown," says Bird. "I hope that The New Local can shine as a beacon for our creative community, representing a slice of Boulder's talent while giving back in meaningful ways."