6 Ways to Repurpose China
15 Mar 2023
Whether you find plates gathering dust in your great-aunt's china cabinet or a set of teacups sitting on a shelf in a secondhand shop, those porcelain pieces deserve a new life.
BY SARA BRUSKIN It's a cultural shift that's frustrating grandparents all over the world: Nobody wants their heirloom china. Fancy dinnerware sets used to be prized wedding gifts, but fewer and fewer people want to use up precious cabinet space for something they'll drag out a few times a year at the holidays. It's an even harder sell for older sets that can't go in the dishwasher (generally those made before 1980). As a result, thrift store shelves are full of porcelain pieces that are still beautiful but not practical for many people's lifestyle. If you have a family set with too many memories to part with or you're looking for fun projects for your thrift store finds, there are tons of ways to repurpose these cumbersome treasures into fun items you'll use more often.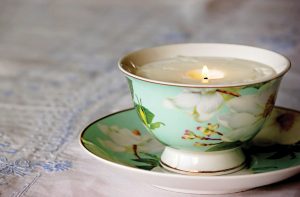 Candle Jar 

Porcelain can stand up to very high temperatures, making it a great material for candle jars. You can simply place a votive candle in a teacup or make your own candle by purchasing wax pellets and wicks, melting the wax down, and pouring it directly into a teacup or bowl with the wick positioned in the middle. This gives you freedom to add essential oils, flower petals or spices.

Rain Chain 

If your aesthetic is the Mad Hatter's tea party, this will be a perfect addition to your yard. Use a rotary tool with an abrasive grinding bit (one that's made for grinding down ceramic, glass and stone) to cut a hole in the bottom of teacups and their saucers. Thread a chain through the holes and secure the teacups in place using strong wire wrapped through and around the chain links below them. Buy a rain chain gutter clip to install the finished product and be sure to get an anchor stake for the bottom so it won't fly around in the wind.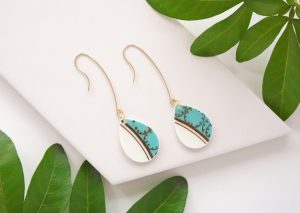 Jewelry 

This is a great way to divide heirloom china among lots of family members, as one set of dinnerware can be incorporated into many pieces of jewelry. Jewelry artists can grind porcelain into different shapes for pendants in necklaces or earrings, bracelet accents, watch surrounds and other designs. Commissioning custom jewelry can be pricey, but you'll be creating new family heirlooms that can be passed down (and require far less storage space than full dinnerware sets.)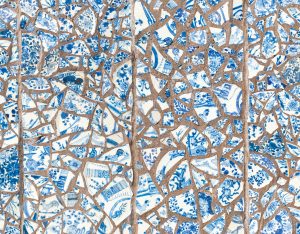 Mosaic 

Plates lend themselves best to mosaics because the porcelain is mostly flat. You can smash the plates somewhere safe and leave the results up to fate and physics, or you can use tools like wheel cutters and tile nippers to control what your mosaic tiles look like. Either way, be sure to wear gloves and safety glasses for protection. There are many YouTube tutorials outlining this process and the mosaic construction afterwards, and Tinker Art Studio in Boulder offers mosaic classes.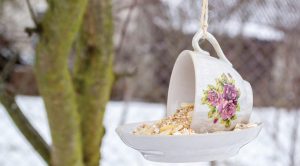 Bird Feeder 
Colorado has quite a few birds that stick around through the winter, and they always appreciate a free buffet. An old teacup and saucer stuck together with epoxy can make a quaint-looking bird feeder that adds personality to your yard. If you attach the teacup to the saucer on its side, you can suspend the bird feeder by the cup's handle. If the teacup is upright, you'll need to drill a few holes in the saucer to string it up with wire— unless you happen to have lace-edge china, in which case you can thread the wire through the lace pattern.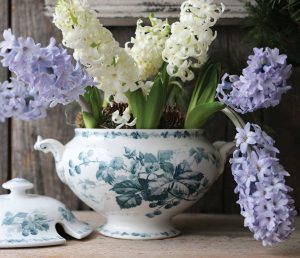 Flower Arrangement 
Soup tureens make great vases for centerpieces that keep the flowers low so they don't block cross-table views. You can also use them (or any other bowl-shaped pieces) for houseplants with plastic nursery pots sitting inside, or turn the china itself into a planter by drilling holes in the bottom for drainage.