Shooting For the Moon
22 May 2023
A half-century after the last human visitor stepped on the moon, humankind is looking to the stars again—and CU Boulder is leading the way
By BRAD WEISMANN » Photos CASEY A. CASS and BONNIE CHAIM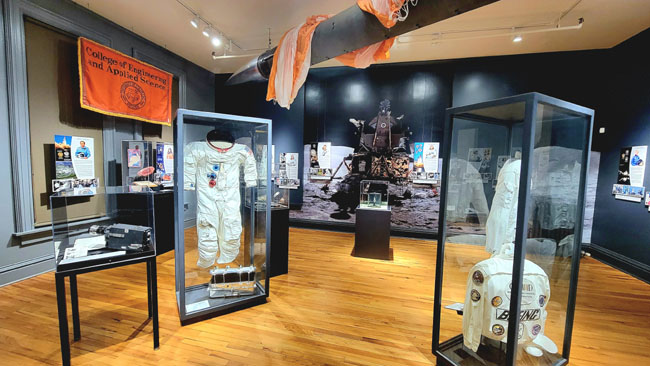 Spurred along by new technologies, falling costs and competition from China and India as well as a batch of entrepreneurial billionaires, the United States has entered a new age of space exploration. CU Boulder—which receives $120 million in aerospace-related research grants every year and boasts more than 20 aerospace-related academic departments, centers and institutes—is sure to be front and center as the nation's universal ambitions expand.
CU Boulder has been a key player in space science and exploration since 1948, when CU scientists participated in the launches of captured German V-2 rockets on suborbital missions at a missile range in White Sands, New Mexico. Since then, CU has worked with NASA (founded in 1958) and other space agencies to provide expertise, research and personnel for expeditions beyond Earth's atmosphere.
To date, 20 CU Boulder scientists, faculty and alumni have gone into space, on 52 missions. Hundreds of scientific instruments built at CU Boulder have flown into the outer reaches as well.
One of the most significant upcoming journeys to feature CU involvement will be this spring's Polaris launch, a commercial flight that will spend up to five days in orbit and feature the first-ever all-civilian spacewalk, laser-based communications testing and much scientific research.
Mission Specialist Sarah Gillis, a member of the four-person crew, is an almost–Boulder native (she moved here when she was three months old) and a CU Boulder graduate. If the launch goes as scheduled, at age 29, she will be the youngest American ever to orbit the Earth.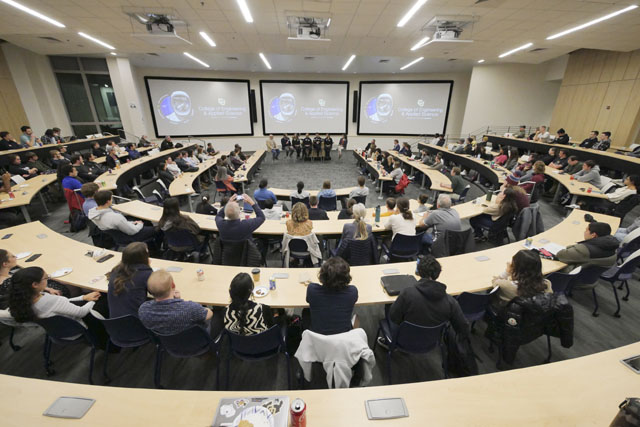 Gillis will conduct many of the 38 scheduled science and research experiments focused on human health, both on Earth and on long-duration space flights during the mission. She will be participating in research conducted by CU's Torin Clark, assistant professor in the Smead Aerospace Engineering Science Department and a faculty affiliate of BioServe Space Technologies, on how astronauts experience motion sickness, disorientation and similar issues during space flight and upon their return to Earth.
"We're studying how the astronauts' brains are affected by the environment," Clark says.
Sustainable Space
One of the Polaris mission's long-term goals is to prepare humans to return to the moon.
"I was in high school when Apollo 11 landed," says Jack Burns, CU professor and head of the Network for Exploration and Space Science, a collaboration among 10 universities, NASA and regional commercial entities including Ball Aerospace and Lockheed Martin. "If you would have told me then, that it would have been more than 50 years before returning, I would have said you're crazy."
Over Burns' 50-year career spent exploring space science (including 21 years at CU), he has posited the creation of what he terms a sustainable space program.
"When you look at the history of American space missions, Apollo was not sustained once the political goals were finished," he says. "Now we are concerned not with a one-and-done, 'flags and footsteps' approach, but a public and private infrastructure for space exploration—something that would grow and develop over time, including what NASA calls an Artemis base camp on the moon by the end of the decade."
Burns' agenda includes setting up a radio telescope on the far side of the moon to explore the early universe. The resulting infrastructure will help researchers learn how humans could live on what the moon provides, doing things like getting water from the ice at the poles.
All this is being done with an eye toward a landing on Mars by the middle of this century.
CU's dominant affiliation with space science "just all came together," Burns says. "As a strong and well-known research university, it just continued to build over time."