Theater Review: Every Christmas Story Ever Told (and then some!)
18 Dec 2017
By Beki Pineda
EVERY CHRISTMAS STORY EVER TOLD (AND THEN SOME!) – Written by Michael Carleton, Jim Fitzgerald, and John K. Alvarez; Directed by Rebecca Remaly.  Presented by Boulder Ensemble Theatre Company (Dairy Center for the Arts, 2590 Walnut) through December 24th, 2017.  Tickets available at 303-440-7826 or thedairy.org.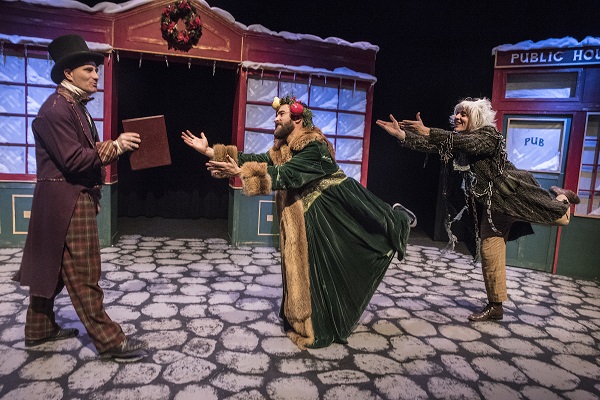 How I wish I had seen this show earlier in the run so I could have told you about it earlier!  This is the funniest show I've seen since  - well, probably the first time I saw THE SANTALAND DAIRIES.  It's like a version of an Unabridged History of the Holidays.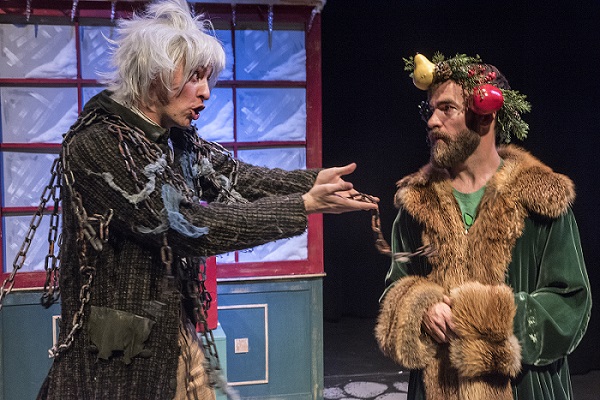 Three actors start the usual production of A CHRISTMAS CAROL with the speech about Marley being dead.  But then two of them decide they don't want to do the same old thing again – they are sick of it.  They decide instead to do a mash up of all the holiday traditions they've ever heard of and mix in all the Christmas movies they know.  Then the breakneck madness begins.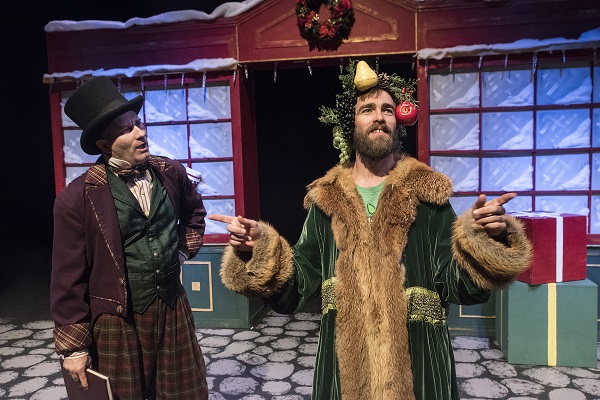 They start with Swedish tradition, move to Jewish Hannukkah ceremonies, Kwanzaa origins, then into the Grinch.  Because of copyright issues, Rudolph becomes a green-nosed goat instead of red-nosed reindeer.  We have Frosty and his problems, the funniest Macy's Thanksgiving Day Parade balloon you will EVER see, a Child's Christmas in "Whales," and an exploration of what  you can do with a fruitcake.  They even manage to mix in my personal favorite – LOVE ACTUALLY.  There are modern references to Seinfeld, FROZEN, Beyonce, Trump (of course), climate change and "D*** in a Box".  OMG – nothing is held sacred.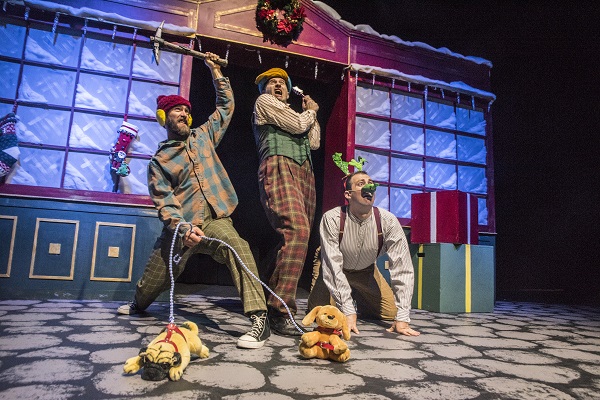 In Act Two, they finally – as promised – get back to A CHRISTMAS CAROL.  But not content to leave well enough alone, they have to mix it together with IT'S A WONDERFUL LIFE – telling both redemption stories at the same time.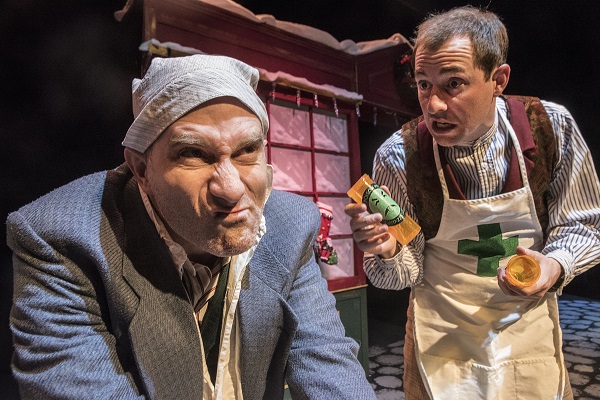 This is a tour de force performance for all three of these very funny actors.  All three manage this giant moving jigsaw puzzle with amazing confidence and impeccable timing, even while building a solid character.  Casey Andree plays the goofy, not-too-smart, excitable character.  Brian Kusic is the one who has done the research on all the traditions and tries to keep the production on track and moving.  Justin Wolvoord is the reluctant participant who just wants to get back to the original play they were supposed to be doing.  But all three enter into the exploration of Christmas stories with light hearts and whimsy.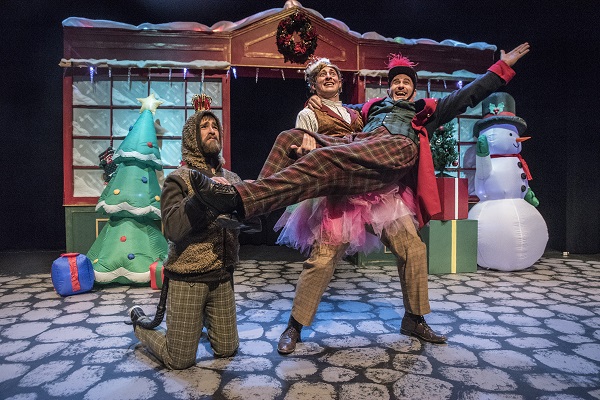 Now that your Christmas shopping is done and you have a moment to breathe, give yourself the treat of this funny funny show.  It will give you a holly jolly jolt to your week.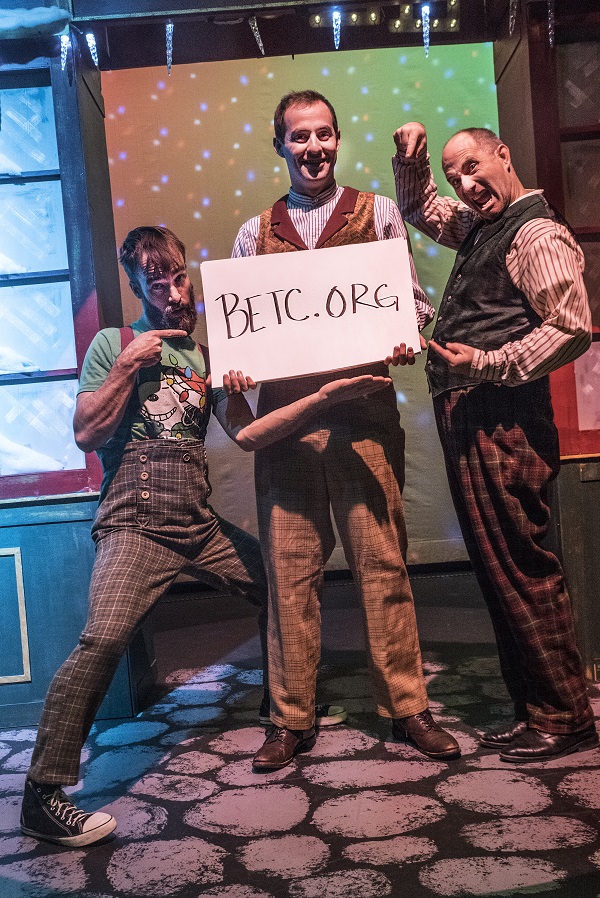 A WOW factor of 9.5!