Top 10 Music Events of the Summer
07 Jun 2016
In summertime, there's no better place to be than Boulder County when it comes to live music.
Story and Photos by Philip Emma Many people live here because of the area's unmatched music scene. With some of the world's best music venues and a plethora of wise hard-core music fans, bands of every genre always make it a point to come to our area to perform, sometimes more than once. The events below are the summer's best concerts that weren't sold out at press time.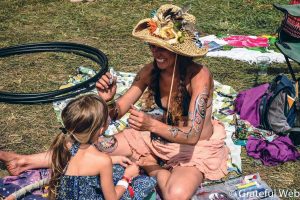 Arise Music Festival, Aug. 5-7. This is the third year for Colorado's best music festival. Arise Music Festival has it all. It features nearly every music genre and appeals to all people of every age. You can party or bring your kids, and it is only an hour from Boulder against the mountains of Loveland. This ultra-conscious festival is a must-see event; whether you decide to camp or go for the day, it is guaranteed not to disappoint.
Also See Summer Music Roundup 2016
Phish at Dick's Sporting Goods Park, Sept. 2-4.

There is no better end-of-summer Labor Day event or local concert than this one. After seeing this band 200 times, I know there's nothing that compares to these three nights. This is the sixth year in a row that Phish has closed their tour here with this run, and patrons are even offered the option of camping on the grounds. Dick's Sporting Good Park is a large open-air stadium, so fans can choose the field or a seat around the edges of the stadium. It is a great venue for this band.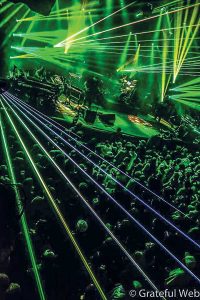 Disco Biscuits at Red Rocks Amphitheatre, June 4. Formerly known as Bisco Inferno, this annual start-of-the-summer event at the country's most beautiful venue has become the most fun dance party of the summer. There are always great supporting acts, and this year is no different with Ghostland Observatory and Twiddle. This band manages to play electronic rock songs dyslexic and inverted while making innovative and respectful comparisons to classical masters. Their light show is second to none. Dead & Company at Folsom Field, July 2-3. This is a one-of-a-kind show at the University of Colorado's football stadium. Although this classic Grateful Dead act is without original bassist Phil Lesh and of course Jerry Garcia, they have taken on two stars from the music world to replace them—pop and blues superstar John Mayer and former Allman Brother Oteil Burbidge. Burbidge is also in another show July 3 at the Fox Theatre, playing in Tom Hamilton's American Babies and Friends featuring Marco Benevento.
Xavier Rudd at the Fox Theatre, July 4. Coming off of creating one of the best albums of 2015, Nanna, Rudd is taking his place as one of Australia's best musicians and activists. Since he has added numerous world-renowned musicians he calls the United Nations, the power of his music has risen to a new level. To experience this in such a small theater will be a treat for audiences of all ages. Béla Fleck & the Flecktones at Chautauqua Auditorium, June 15. As far as sheer talent goes, pound for pound there may not be another band that is as talented as this one all summer. In addition, this will be a show that everyone of any age or musical taste will really appreciate. This jazzy, bluegrass, funk band can and will do everything. Each member of this band is in the top-10 best at their instrument. Widespread Panic at Red Rocks Amphitheatre, June 24-26. No band in the world has played Red Rocks more than Panic. They have played here nearly 50 times, and fans have made pilgrimages to see them here for 20 years. The band is in their last year of regular touring, so this run should be really special. I doubt that the band will drop their Red Rocks run, but they are decreasing the amount of shows they play per year significantly, so don't miss this one. Boulder Creek Festival, May 27-30. This free event features some of Boulder County's best musicians and many different genres of music. The three-time winner of Best Local Band, Face will be performing their vocal rock, as well as three bands that are rising fast in our community: Analog Son, Let the Beat Speak, and Malai Llama. If you are into really good cover bands, DeadPhish Orchestra kicks everything off, The Goonies play on Sunday, and The Zimmermans help close the festival. There are plenty of other talented bands playing as well, and there is even a headliner yet to be named. It will be a great four days by Boulder Creek. Femi Kuti & the Positive Force with ATOMGA at the Boulder Theater, July 6. The eldest son of the inventor of Afrobeat music (Fela Kuti) comes back to Boulder with his horn-heavy backing band and local Afrobeat masters ATOMGA to funk up downtown Boulder. Afrobeat is a combination of traditional African, reggae and Latino music invented in Nigeria during a tumultuous time in its history. This show will be a sweaty nonstop dance party. LoHi Music Festival in Denver with afterparty at Cervantes, June 11. This annual street festival has featured some great music within the past couple of years. This year's lineup includes Karl Denson's Tiny Universe, Kyle Hollingsworth Band, ALO, Poor Man's Whiskey, Jen Hartswick & Natalie Cressman of Trey Anastasio Band, Analog Son, Rastasaurus, Greener Grounds, and Whip Snap. The afterparty rounds off the day with the improvisational Everyone Orchestra Incidental Animals. It is a very musical summer block party! Honorable Mention: Satsang at the Big Wonderful June 4 and the Fox Theatre June 5. Since they are a supporting act, I didn't include them on my top 10, although they are very deserving. Satsang, who just released a new album entitled The Story of You, always draws people in, no matter where they play. They always start a show with a few people present, and by the end of their show, everyone in an earshot is swaying and dancing along to their meaningful lyrics and original Rocky Mountain reggae music.
---
If you're at a concert of any kind, there's a pretty good chance that Philip Emma is there too. From his first show on the Victory Tour with Michael Jackson to just about every music festival of the last 20 years, his journey through listening to music has made him the on-the-street advocate for artists everywhere. He teaches middle school in Lafayette, works at the Oscar-winning recording studio Coupe Studios in Boulder, writes and photographs for the Grateful Web, and is the father of a budding piano player.