The Shed Revolution
21 May 2023
Accessory dwelling units are becoming more mainstream as an option in the housing mix
By HOLLY BOWERS » Photos Scott Bremner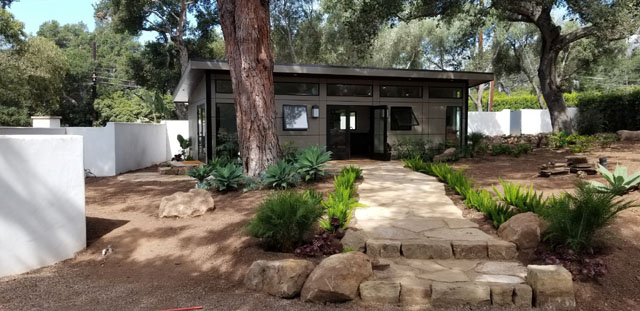 Whether you call them granny flats, backyard cottages, or a detached home office, there's no denying that accessory dwelling units, or ADUs, are exploding in popularity across the country.
ADUs are separate, residential structures built on the same property as a primary residential structure, typically a single-family home. They can add space to your home in a way that looks stylish, but that doesn't break the bank or create too much disruption.
The growing interest in ADUs can be attributed to a number of factors, including the rise of remote work, the increase in intergenerational living, and the boom in short-term rentals. They're more cost-effective than buying a new home. The average cost to build an ADU is between $100,000 and $300,000. Compare that to Redfin's calculated median home price of $884,400 in Boulder in December 2022.
ADUs can also help with the housing crunch. "You're seeing so many communities embrace accessory dwelling units as a really important part of the housing mix," says Jeremy Nova, co-founder and creative director of Studio Shed, a Louisville-based company that helps homeowners design and install ADUs and other backyard structures. In Boulder, where housing was tight even before the Marshall Fire, ADUs currently account for about 1% of the housing stock. City Council is looking at ways to make it easier for homeowners to construct ADUs. Fire survivors are already able to rebuild with an ADU in their backyard, which can help them with extra rental income or provide an age-in-place option for older residents.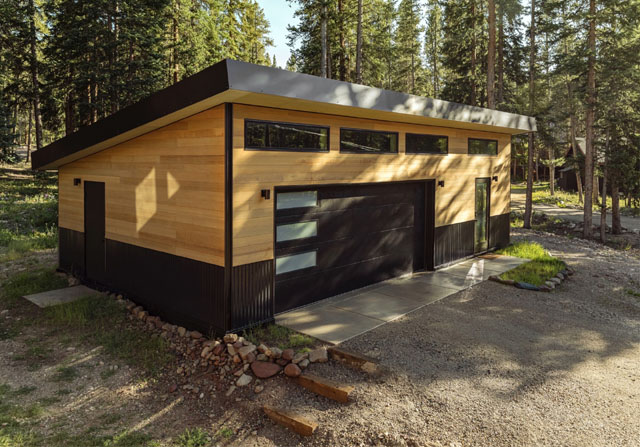 Nova and his business partner founded Studio Shed in 2008, after Nova built a shed to store his mountain bikes. In the last several years, they've seen a huge increase in demand for larger, more flexible ADUs, and they're seeing customers use the structures in a variety of ways -- for rental income, as a home office, as a guest suite, or as a space for hobbies and kids' activities. "Having that detached, flexible space steps from your back door really opens a lot of possibilities," Nova explains.
So, what do you need to know if you want to build an ADU on your property?
Nova says that the first question most customers ask is "Can I build this?" Local regulations vary and may include guidance on parking, structure size, required permits, and whether or not you can use the space as a short-term rental. Nova recommends a call to your local building department to answer those initial questions.
Next, you'll need to figure out what you're going to build. You can build a custom design or choose a pre-fabricated model. Each option will involve different costs and timelines. Studio Shed offers a hybrid model, where customers can customize prefabricated designs that are built in the company's Louisville factory and then shipped nationwide. They'll also help you navigate the planning and permitting process.
Good upfront planning is key, according to Nova. Even a prefabricated model comes with a lot of planning. "Building an accessory dwelling unit is a significant undertaking; it really is like a small home in your backyard," he says. The actual structure is just one component -- your budget should also include a foundation, necessary site work such as leveling the ground and digging utility trenches, and plumbing and utilities connections. Including all of these aspects in your plan and budget upfront will give you a better idea of what you can build and how long it will take.
Building an ADU is an involved process. But it can be a great, flexible option that makes it easy for your current home to work for you as your needs evolve. studio-shed.com