Halloween Decorations: Spooky Solutions for a Storage Shortage
04 Oct 2021
How to go all-out on Halloween decor without having to pack the attic afterward
By Sara Bruskin
Transforming a home with Halloween decorations is a cherished tradition for many people. Whether your aesthetic is cute and autumnal or spooky and Gothic, it's fun to dress your home in the holiday spirit. Significantly less fun is the task of boxing up Halloween decor to store for the other 11 months of the year. Those with severely limited storage may feel like a full explosion of the Halloween spirit isn't a possibility, but we've got suggestions for decorations that take up very little storage space—and some that don't need packing away at all. Of course, you could just leave that 12-foot skeleton in the yard all year long to creep out your neighbors, but the ideas below are less likely to result in a cease and desist letter from your HOA.
Don't Buy, Rent!
Throw an epic Halloween party with fog machines and chocolate fountains borrowed from local event rental companies. You can also rent a projector and download Halloween scenes from AtmosFX.com. Display ghostly figures against the walls or project their beautiful Halloween stained glass animation in a front window. The Monster Mash Band projection is a big hit with kids.
---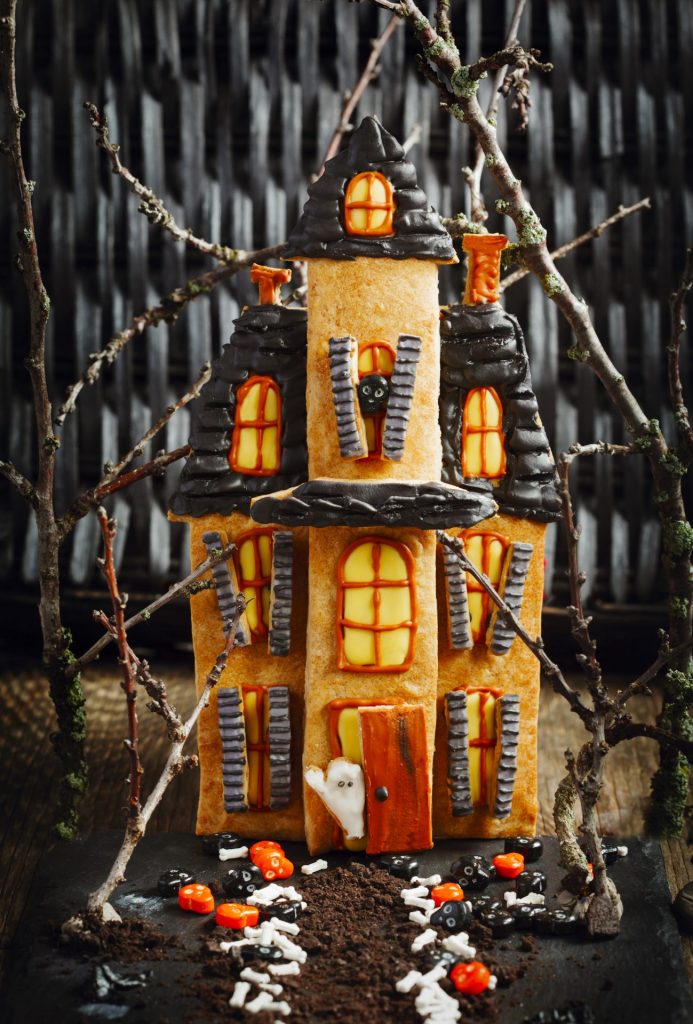 Edible Decorations
Consumable decorations will be gobbled up before you can even pull the storage boxes out. Building a haunted gingerbread house is a great family activity that leaves you with a unique centerpiece to spice up the holiday. Kits can be found at many craft stores, or you can look up tutorials online. Of course, this decoration may not survive until Halloween!
---
Borrow Books
Check out Halloween-themed books from your local library and swap coffee table books with spookier reading material. There are many folkloric books on witches, ghosts and vampires, plus children's books featuring Halloween adventures. For local lore, try "Ghosts of Boulder" by Ann Alexander Leggett and Jordan Alexander Leggett.
---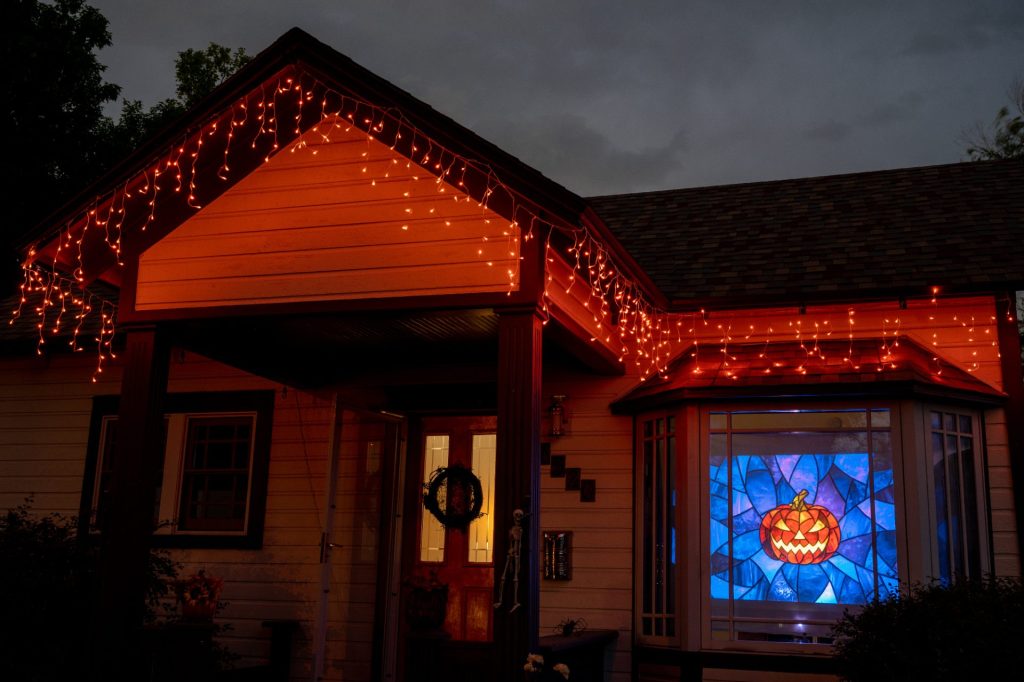 Program the Light
Smart lighting changes to color combinations of your choosing. Many people already have string lights for Christmas, and you can save storage space if one decor element suits multiple holidays. brand's programmable string lights turn orange, purple or any other color to complement your Halloween theme, and the task of hanging lights is more worthwhile if you can get multiple holiday displays from them.
---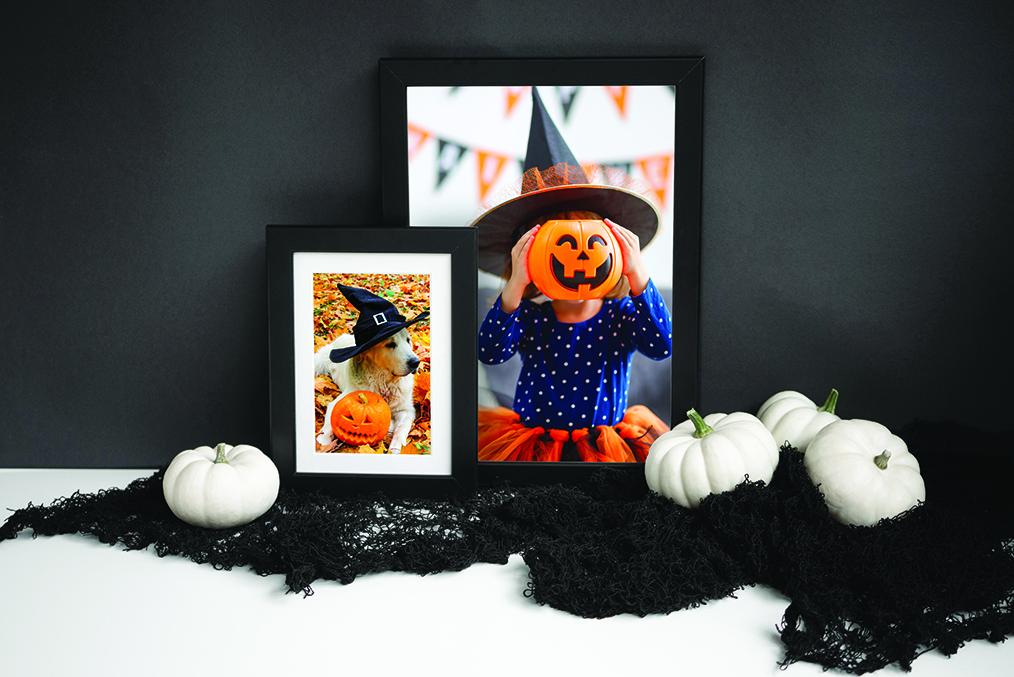 Bewitching Frames
During October, replace pictures in your family photo gallery with pictures taken on past Halloweens. A few printed photographs require very little storage, and you can look back on the cute costumes and pumpkin carving your family has enjoyed over the years. Make everyday frames look creepy with fake spider webs on the corners.
---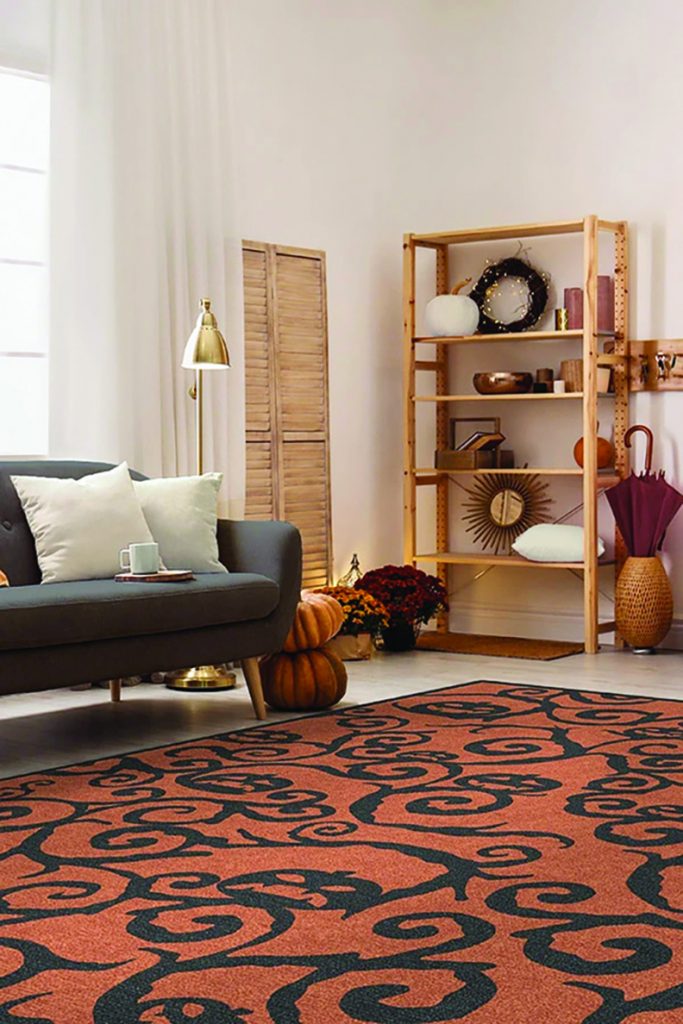 Pack It Flat
When picking decor you plan to store, prioritize items that fold up flat for easy, compact storage. Halloween tablecloths and runners are great options, along with festive wall hangings and throw-pillow covers. Ruggable.com offers Halloween-themed rugs that are fairly thin and even fit in the washing machine after the party is over.
---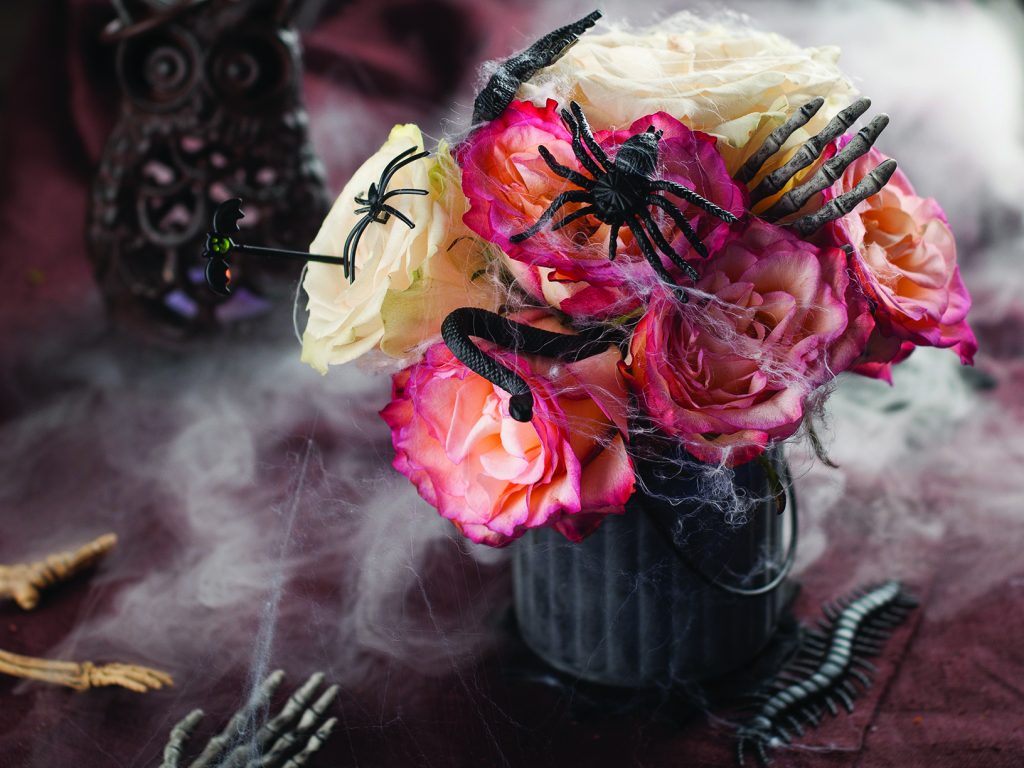 Plant Power
Potted plants and floral arrangements make a big visual impact, but they're often overlooked during Halloween. Look for houseplants with dark foliage, like Zamioculcas 'Raven' or Aeonium 'Black Rose.' For the outdoors, black mondo grass and pumpkin on a stick eggplant (Solanum aethiopicum) bring the Halloween spirit to your landscape. Or have a florist make custom Halloween arrangements for your table.
---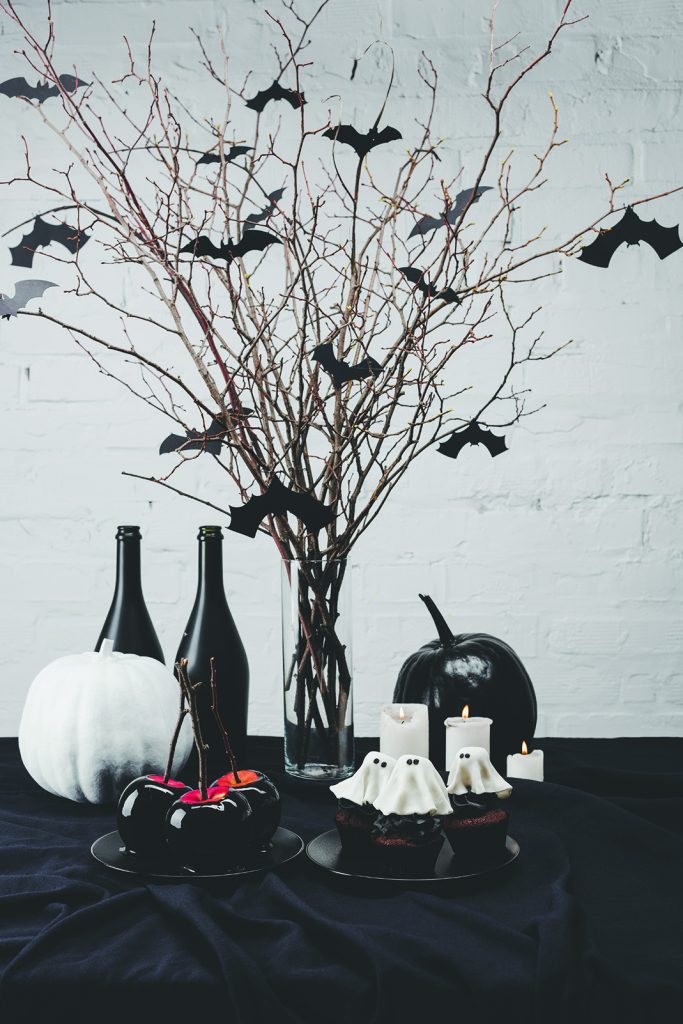 Nature's Bounty
Decorating with items from nature means they can be returned to the outdoors or composted after Halloween. Pumpkins are a given, of course, while gnarled branches in a vase look spooky and sophisticated. For a fun activity kids will love, make witches' broomsticks out of materials found outdoors.
---

How to Make a Witch's Broomstick
Find a fallen branch about 35 inches long and gather lots of small twigs.

Peel the bark off your branch, if desired. For a smooth, sleek look, use a knife to cut away any bumps or knots in the wood, or leave them on for a more gnarled look. Either way, make sure the bottom 6 inches are smooth and even so the twigs can be attached.

Take a thick rubber band (like the kind wrapped around asparagus or broccoli in the grocery store) and put it around your branch 5 or 6 inches from the bottom.

Slide your twigs under the rubber band all around the branch until you have a big, bushy mass.

Wrap twine, string or a leather cord around the rubber band several times and pull it tight, tying a knot to secure it.
Note: This broomstick looks great propped up on a porch, but it won't hold up to vigorous playtime by little witches.