Meet Artist Cindi Yaklich
06 Jul 2019
Cindi Yaklich got hooked on oil painting at age 12,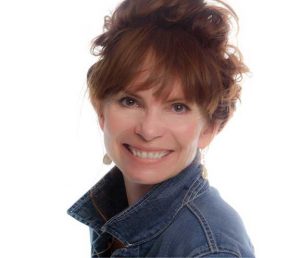 when her mother gave her a paint set for her birthday. She studied art and dance at CU Boulder and pursued a successful lifelong career as a graphic artist. But, she says, "I always ached to paint and draw again," and she's been doing it for the past four years. H+G: What is your artistic style and preferred medium? Cindi Yaklich: I paint in a realistic traditional style, using oil paints and board or canvas as my surfaces. I cut my own boards, gesso and sand them. By the time I've finished a painting, I'm genuinely invested—they are my babies. H+G: What is your favorite thing about creating art? Yaklich: The process. For me, art is about learning. Learning to be quiet and learning to be loud. Learning to explore and to accept, to sit and observe, feel and touch. Art teaches us to look intently and avoid preconceived ideas. Art is freedom, with realities. Art is life. H+G: What is your greatest challenge about creating art? Yaklich: Focus. I always see so many possibilities and sometimes before I start a painting, I have trouble settling into it. When this happens, I've started a practice to paint a piece of fruit—just get the oil to the board and realize why you love it so much. H+G: What inspires you? Yaklich: The movement of light along ordinary, everyday objects. I love shapes, values, colors, odd still-life subject matters. H+G: What terrifies you? Yaklich: Losing my ability to paint. H+G: Why are you drawn to oils? Yaklich: The feel, the richness of colors and their flexibility. They can be applied in many different ways, from thin glazes to dense, thick impasto.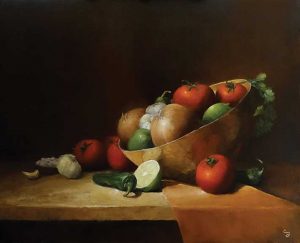 H+G: What artists do you admire? Yaklich: Rembrandt, but who doesn't? Cézanne, Dalí, David Leffel, Helen Simmonds, Rey Ford, Zoey Frank, and some contemporary Dutch still-life painters. H+G: What is your favorite pastime? Yaklich: Painting, running, hiking, baking and reading. H+G: What do you want your art to say? Yaklich: I want it to speak to the person viewing it, in his or her own words. What I think it says, someone else may not. What I'd like it to say is beauty, light and pleasure—taking the ordinary and making it extraordinary. View Cindi Yaklich's latest works at vivifineart.com; twitter.com/vivifineart; pinterest.com/vivifineart/vivi-fine-art-cindi-yaklich; and facebook.com/vivifineart.